Vitamin D and disease severity in coronavirus disease 19 (COVID-19)
G. Adami | adami.g@yahoo.com

Rheumatology Unit, University of Verona, Italy.

https://orcid.org/0000-0002-8915-0755

A. Giollo

Rheumatology Unit, University of Verona, Italy.

https://orcid.org/0000-0001-9355-7673

A. Fassio

Rheumatology Unit, University of Verona, Italy.

C. Benini

Rheumatology Unit, University of Verona, Italy.

E. Bertoldo

Rheumatology Unit, University of Verona, Italy.

F. Bertoldo

Internal Medicine Unit, University of Verona, Italy.

https://orcid.org/0000-0002-5175-7340

G. Orsolini

Rheumatology Unit, University of Verona, Italy.

L. Idolazzi

Rheumatology Unit, University of Verona, Italy.

https://orcid.org/0000-0002-7254-4686

O. Viapiana

Rheumatology Unit, University of Verona, Italy.

S. Giannini

Internal Medicine Unit, University of Padua, Italy.

G. Passeri

Internal Medicine Unit, University of Parma, Italy.

https://orcid.org/0000-0002-4039-1160

E. Tacconelli

Infectious Diseases Unit, University of Verona, Italy.

C. Micheletto

Pulmonary Unit, University of Verona, Italy.

https://orcid.org/0000-0002-1138-3882

D. Gatti

Rheumatology Unit, University of Verona, Italy.

https://orcid.org/0000-0002-7471-3076

M. Rossini

Rheumatology Unit, University of Verona, Italy.

https://orcid.org/0000-0001-9692-2293
Abstract
The role of 25-OH-vitamin D in the assessment of coronavirus disease 19 (COVID-19) has not been investigated. We sought to investigate the prevalence of 25-OH-vitamin D deficiency among COVID-19 patients, and to determine the associations between 25-OH-vitamin D status and the severity of the disease. We have conducted a retrospective observational study of COVID-19 patients admitted to the University of Verona Hospital Trust. Demographic, clinical and biochemical parameters were collected at hospital admission, and serum 25-OH-vitamin D levels were measured. The following outcomes were assessed: arterial partial oxygen pressure (PaO2); C-reactive protein (CRP); length of hospitalization; requirement of oxygen therapy; non-invasive ventilation (NIV); mechanical ventilation; and death. Among 61 patients enrolled, 72.1% was 25-OH-vitamin D deficient (<20 ng/mL) and 57.4% had 25-OHvitamin D <15 ng/mL. Patients with arterial PaO2 <60 mmHg had significantly lower mean 25-OH-vitamin D levels compared to patients with PaO2 ≥60 mmHg (13.3 ng/mL vs 20.4 ng/mL respectively, p=0.03). Vitamin D deficiency was associated with 3-fold higher risk of having arterial pO2 <60 mmHg. 25-OH-vitamin D deficiency was associated with increased CRP and dyspnea. 25-OH-vitamin D deficiency was associated with more severe systemic inflammatory response and respiratory failure in COVID-19 patients.
Downloads
Download data is not yet available.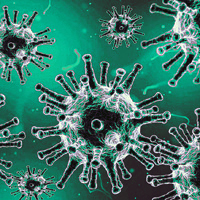 Info
Keywords:
COVID-19, vitamin D, SARS-CoV-2.
Statistics
Abstract views:

1259



PDF:

654
How to Cite
Adami, G., Giollo, A., Fassio, A., Benini, C., Bertoldo, E., Bertoldo, F., Orsolini, G., Idolazzi, L., Viapiana, O., Giannini, S., Passeri, G., Tacconelli, E., Micheletto, C., Gatti, D., & Rossini, M. (2021). Vitamin D and disease severity in coronavirus disease 19 (COVID-19). Reumatismo, 72(4), 189-196. https://doi.org/10.4081/reumatismo.2020.1333
Copyright (c) 2020 the Author(s)
This work is licensed under a Creative Commons Attribution-NonCommercial 4.0 International License.